Important Dates

Notification

20-40 days after the submission

Publication

15-20 days after the final edition

Conference

May 25-27, 2020
Contact Us


Telephone: 021-51098086

Cell Phone: 0086-18101720867

WeChat: 18101720867
The information about the Keynote Speakers of ICCEE2020 is as follows, which will be updated regularly.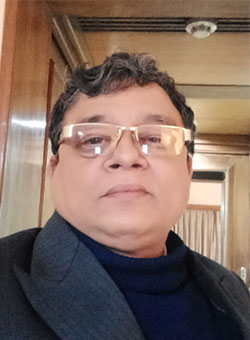 Dr. Brajadulal Chattopadhyay, Professor
Department of Physics, Jadavpur University, India
Biography: Dr. Brajadulal Chattopadhyay is currently working in the Department of Physics, Jadavpur University, India. Prof. Chattopadhyay completed his Master (1987) and PhD (1994) degrees from the University of Calcutta, India and worked at Bose Institute, India and Technical University of Delft, the Netherlands as postdoctoral fellow. He has been working in the field of Bio-concrete development by using hot spring anaerobic bacteria to enhance the strength and durability of concrete structures since 2001 and published his work in many internationally reputed journals. He has already supervised 20 PhD students and holds one National and two International patents in his research career. He is the recipient of National Scholarship and Overseas Postdoctoral Fellowship from Government of India.
Topic: Bio-concrete: A Microbial Approach for the Journey from "Green House" to "Green Home"
Abstract: Microbiologically incorporated cementitious materials to recuperate the activities and toughness of the concrete structures are a new aspect of research work in the current era. The uses of different chemicals and additive in concrete composites sometimes cause health problems which are environmentally unacceptable. In this study we have designed an eco-friendly bio-engineered with high strength and more durable concrete by using different hot spring bacteria. A novel thermo stable and high pH tolerant silica leaching protein ((M.W. ~ 28KDa) originally isolated from one of the hot springs bacterium BKH2 of Bakreshwar, West Bengal has been utilized for production of high performance concrete. The corresponding gene of the protein has been identified and cloned in E. coli and B. subtilis etc. bacterial strains to develop bio-concrete material. Improvement of compressive strength (> 30 – 40%), ultrasonic pulse velocity, sulphate and chloride ions resistant and decrement of water absorption capacity are noted in the bacteria amended mortar/concrete specimens. Micro-structural analyses confirmed the formation of a novel Gehlenite (Ca2Al2SiO7) phase besides calcite deposition inside the matrices of the transformed bacteria-amended cementitious materials. This development significantly increases the true self-healing property and aims towards the production of green cement-alternative by using cent-percent fly ash which is sustainable for a prolonged period. This implies lesser requirements of cement and lowers the cost of construction. This study demonstrates a new approach towards the development of Green Home technology by reducing Green House effect of cement production.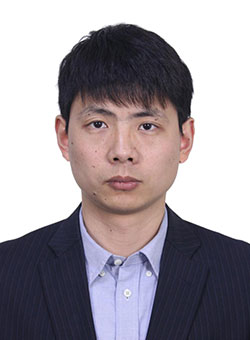 Dr. Yingchun Chen, Associate Professor
College of Mechanical Engineering and Applied Electronics Technology, Beijing University of Technology, Beijing, China
Biography: Dr. Yingchun Chen is with College of Mechanical Engineering and Applied Electronics Technology, Beijing University of Technology. He got his Ph.D in Mechanical Engineering from China University of Petroleum-Beijing. His research interests include: AC corrosion and nondestructive testing on Oil & Gas pipelines, marine tubing mechanics. He is the deputy director of Zhongguancun Open Laboratory and Rixin Scientist of Beijing University of Technology. He is in the Editorial Boards of Oil & Gas Storage and Transportation. He was the session chair of IEEE International Conference on Mechatronics and Automation (ICMA 2013) and International Conference on Corrosion Protection and Application (ICCPA 2019). He serves as reviewer for many nondestructive testing journals. He has received many accomplished and ongoing projects, such as the National Key Research and Development Program of China, National Natural Science Foundation of China, National High Technology Research and Development Program of China and so on. He has published more than 60 papers of which 25 are indexed by SCI, 20 Chinese Patents and 1 industry standard.
Topic: Steel Pipeline Damaged Detection Without Removing Cladding
Abstract: With developments in electric power, energy, and transportation industries in china, the number of steel pipelines is now increasing rapidly as energy transportation through pipelines has unique advantages. Since oil & gas within the pipelines are flammable and explosive, pipeline failures would cause many casualties and huge economic losses, also resulting in serious pollution to the environment. Therefore, pipeline damage inspection is of top priority to insure the safety of pipelines. However, the existed technologies for pipeline damage external inspection demand removing of the pipeline cladding which makes these technologies of high cost and low efficiency. Meanwhile, the removing of the pipeline cladding may cause new damages to the pipeline. In order to solve this both scientific and engineering challenge, a new pipeline detection technology based on harmonic magnetic field was proposed from our lab. This talk will present a systematic report on the research of this technology which mainly includes: 1) the detection mechanism; 2) design on the harmonic signal excitation source; 3) design on a multi-space full tensor magnetic gradient detection array probe and its magnetic focusing mechanism; 4) coupling law of pipeline damage and magnetic anomalies along with its decoupling method; 5) pipeline damage identification and positioning algorithm; 6) engineering applications.