重要日期

会议日期

2021年5月27-29日

截稿日期

延期至 2021年4月20日

录用通知

投稿后20-40天

论文出版

收到最终稿后15-20天
联系我们

手机: 0086-18101720867

座机:021-51098086

微信:18101720867
ICCEE2021演讲嘉宾信息如下: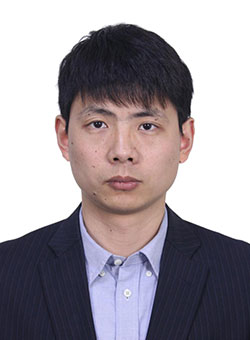 Dr. Yingchun Chen, Associate Professor
College of Mechanical Engineering and Applied Electronics Technology, Beijing University of Technology, Beijing, China
Biography: Dr. Yingchun Chen is with College of Mechanical Engineering and Applied Electronics Technology, Beijing University of Technology. He got his Ph.D in Mechanical Engineering from China University of Petroleum-Beijing. His research interests include: AC corrosion and nondestructive testing on Oil & Gas pipelines, marine tubing mechanics. He is the deputy director of Zhongguancun Open Laboratory and Rixin Scientist of Beijing University of Technology. He is in the Editorial Boards of Oil & Gas Storage and Transportation. He was the session chair of IEEE International Conference on Mechatronics and Automation (ICMA 2013) and International Conference on Corrosion Protection and Application (ICCPA 2019). He serves as reviewer for many nondestructive testing journals. He has received many accomplished and ongoing projects, such as the National Key Research and Development Program of China, National Natural Science Foundation of China, National High Technology Research and Development Program of China and so on. He has published more than 60 papers of which 25 are indexed by SCI, 20 Chinese Patents and 1 industry standard.
Topic: Steel Pipeline Damaged Detection Without Removing Cladding
Abstract: With developments in electric power, energy, and transportation industries in china, the number of steel pipelines is now increasing rapidly as energy transportation through pipelines has unique advantages. Since oil & gas within the pipelines are flammable and explosive, pipeline failures would cause many casualties and huge economic losses, also resulting in serious pollution to the environment. Therefore, pipeline damage inspection is of top priority to insure the safety of pipelines. However, the existed technologies for pipeline damage external inspection demand removing of the pipeline cladding which makes these technologies of high cost and low efficiency. Meanwhile, the removing of the pipeline cladding may cause new damages to the pipeline. In order to solve this both scientific and engineering challenge, a new pipeline detection technology based on harmonic magnetic field was proposed from our lab. This talk will present a systematic report on the research of this technology which mainly includes: 1) the detection mechanism; 2) design on the harmonic signal excitation source; 3) design on a multi-space full tensor magnetic gradient detection array probe and its magnetic focusing mechanism; 4) coupling law of pipeline damage and magnetic anomalies along with its decoupling method; 5) pipeline damage identification and positioning algorithm; 6) engineering applications.